Online Full Stack Development Bootcamp
A 6 month long, rigorous, online program designed by industry experts, we provide in-depth access to an industry tested curriculum. Taught by live instructors, with continuous mentor support & flexible timings, this program doesn't require any coding background. With a strong focus on imparting industry relevant skills, we will help you land a job in your dream product based company.
1:1 Mentoring
Stuck while solving tough coding challenges? We got you covered. Our highly qualified team of mentors will unblock you right away and correct your coding approach.
Placement Accountability
We take personal responsibility to help you land your dream job by providing world class career services - dedicated Placement team, hiring partners, referrals, mock interviews, soft skills and many more.
1000+ hours of Coding Practice
We strongly believe in learning by doing. Go through a structured, rigorous problem solving daily, with live mentor support & daily solution sessions.
1:1 Career Coaching & Mock Interviews
Interact with industry mentors, who will guide you personally in 1:1 sessions. Regular mock interviews will help you become interview ready.
Real World Projects & Code reviews
Strengthen your resume and get industry ready by working on real life full stack projects under the guidance of industry mentors who will review your codes to suggest best industry coding practices.
Live, Interactive Classes
Daily live classes, taught by experienced, highly qualified working professionals. Classes are scheduled in the late evening hours to meet the needs of everyone.
Why 10x Academy
With an unrivaled curriculum designed by hiring managers from top tech companies and a strong emphasis on a holistic career training, we strongly place confidence in a "learn by coding" approach to deliver success to all students irrespective of their academic background.
Income Sharing Agreement
Our fees plan follow an Income Sharing Agreement (ISA) to link our success with your success. You don't have to pay any fees if you don't get a job after completing the program.



Upfront Fee

₹0
Top 60% applicants get plan 1 based on admissions process

To Be Paid After Getting a Job




Single Installment: Pay ₹2,00,000 + GST in 1 installment




(OR)




EMI Option: Pay ₹12,290 (inclusive of GST) per month, for 24 months






Upfront Fee

₹25,000 + GST

To Be Paid After Getting a Job




Single Installment: Pay ₹1,75,000 + GST in 1 installment




(OR)




EMI Option: Pay ₹11,060 (inclusive of GST) per month, for 24 months



Graduates who passed out in 2022 or before of any branch/department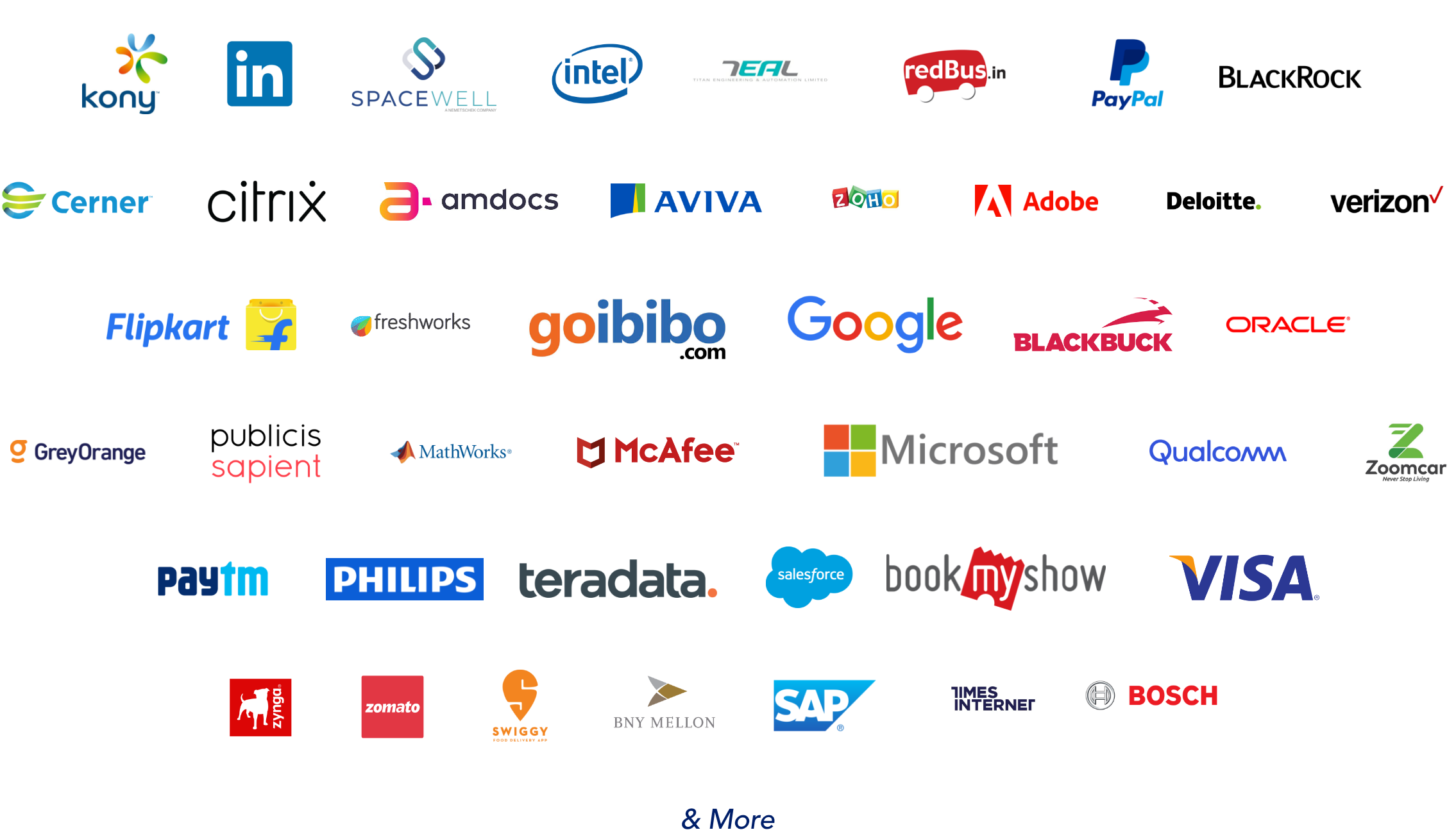 Entrance test
An online aptitude test is conducted to screen candidates. This only tests your basic class 12 mathematical aptitude & logical thinking.
Pre Bootcamp Program & Interview
This is a 3 days program that acts as a brief introduction to the main 6 month program. You'll only get into an Income Sharing Agreement (ISA) with us after the pre bootcamp program.